Vegetables grown at Gort na Nain
This list is for the gardeners among you! It's not quite comprehensive because we are forever testing new varieties every year, but certainly it will give an idea of the range of vegetables grown at Gort na Nain, and of what you can expect to find at the kitchen table! All vegetable varieties have been selected in terms of taste (primarily) and ease of cultivation in the South Cork area. A visit to Gort na Nain is a must for any vegetable grower - whether a novice, an old hand or simply those aspiring to turn a section of their garden into an extension of their kitchen! We're lucky at Gort na Nain to have welcomed the gardening experts Joy Larkcom and Diarmuid Gavin.
Asparagus (Gynlim)
Aubergines (Moneymaker, Rosa Bianca, Snowy, Machiaw, Calliope)
Beetroot (Bikores, Forono, Detroit)
Broad Beans (Jubilee Hysor, Hangdown Green)
Brussels Sprouts (Revenge, Rubine)
Carrot (Chantenay Red Cored)
Cauliflower (Violet Queen, Snow March, Romanesco)
Chard (Bright Lights, Rhubarb and Fordhook)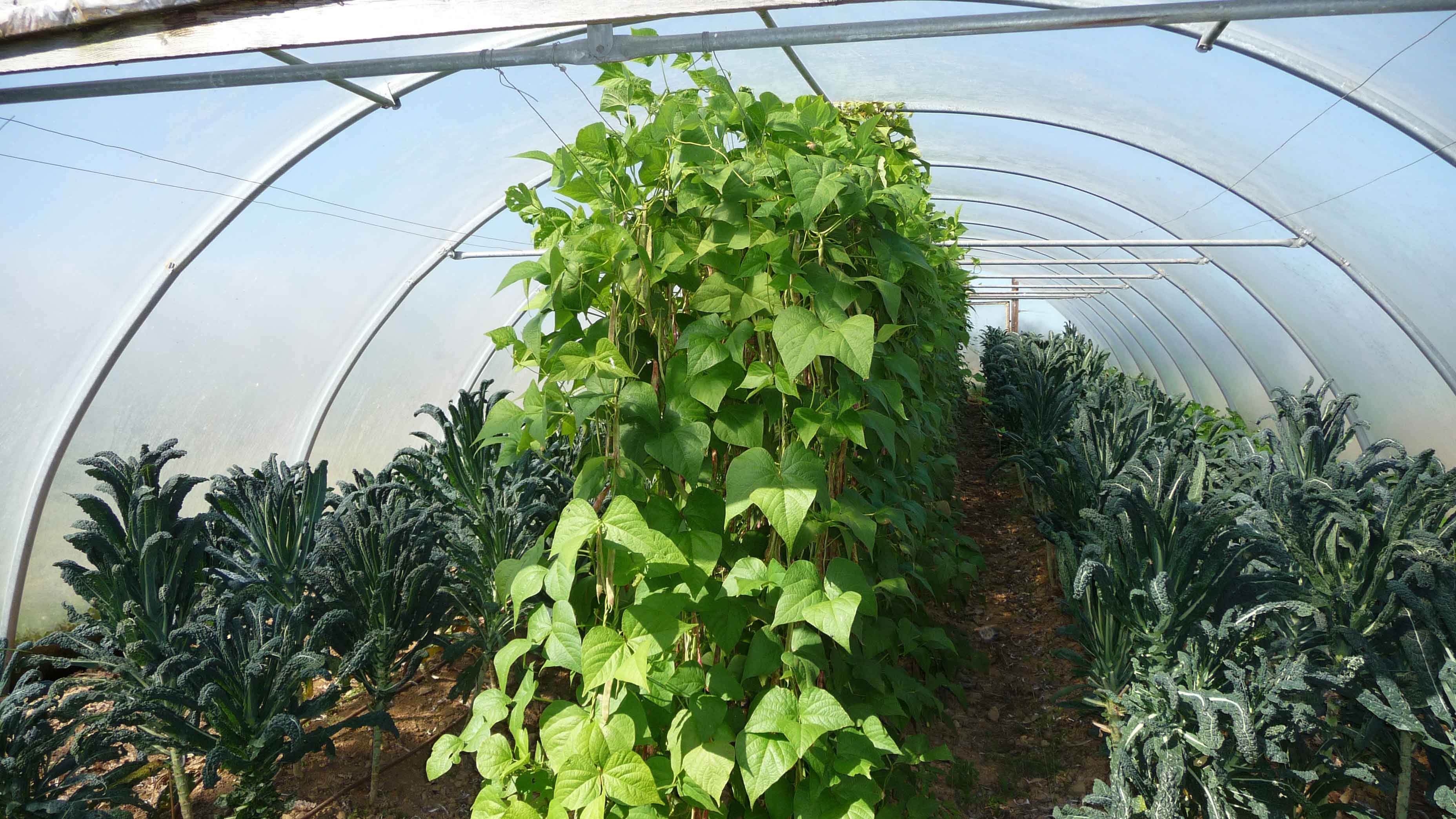 Chinese Broccoli (Kailaan, Kichi, Green Lance, Happy Rich)
Cime di Rapa (several unnamed Italian varieties)
French Beans (Sungold, Cobra, Borlotti Sanguino, Cosse Violette, Sprite)
Globe Artichokes (Imperial Star, Violetto di Chioggia, Madrigal, Concerto)
Kale (Cavolo Nero, Red Russian, Redbor)
Leafbeet (Perpetual Spinach)
Lettuce (many varieties including Little Gem, Fristina, Canary Tongue, Red Cos etc.)
Melon (Blenheim Orange)
Onion (Giant Zittau, Long Red Florence, Echalion)
Parsnip (Gladiator)
Peas (Hurst Greenshaft, Sugar Snap Delikett)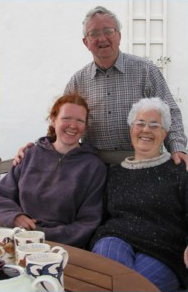 Pak Choi (Mei Qing Choi, Canton Dwarf, Tatsoi)
Peppers (Ringo, Garden Salsa, Hungarian Wax pods, Anaheim, Jalapeno Telica)
Potatoes (Colleen, Salad Blue, Highland Burgundy, Sarpo Mira)
Salad (Many types including Rocket, Mustards, Mizuna, Mibuna, sorrels)
Sea Kale (propagated from locally-sourced roots)
Scorzonera (Maxima)
Spring Cabbage (Flower of Spring)
Sprouting Broccoli (Bordeaux, Red Arrow, Claret)
Summer Squash (Patty Pan Sunburst, Courgette Jemmer, Courgette Patriot)
Sunchokes (Fuseau)
Tomatoes (Many varieties including Sungold, Costoluto, Brandywine, Velocity, Ferline, Roma, Sweet Million, Sun Baby)
Winter Squash (Crown Prince, New England Hubbard, Butternut Pilgrim, Sweet Dumpling, Muscade de Provence)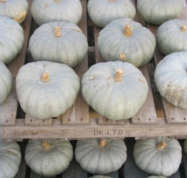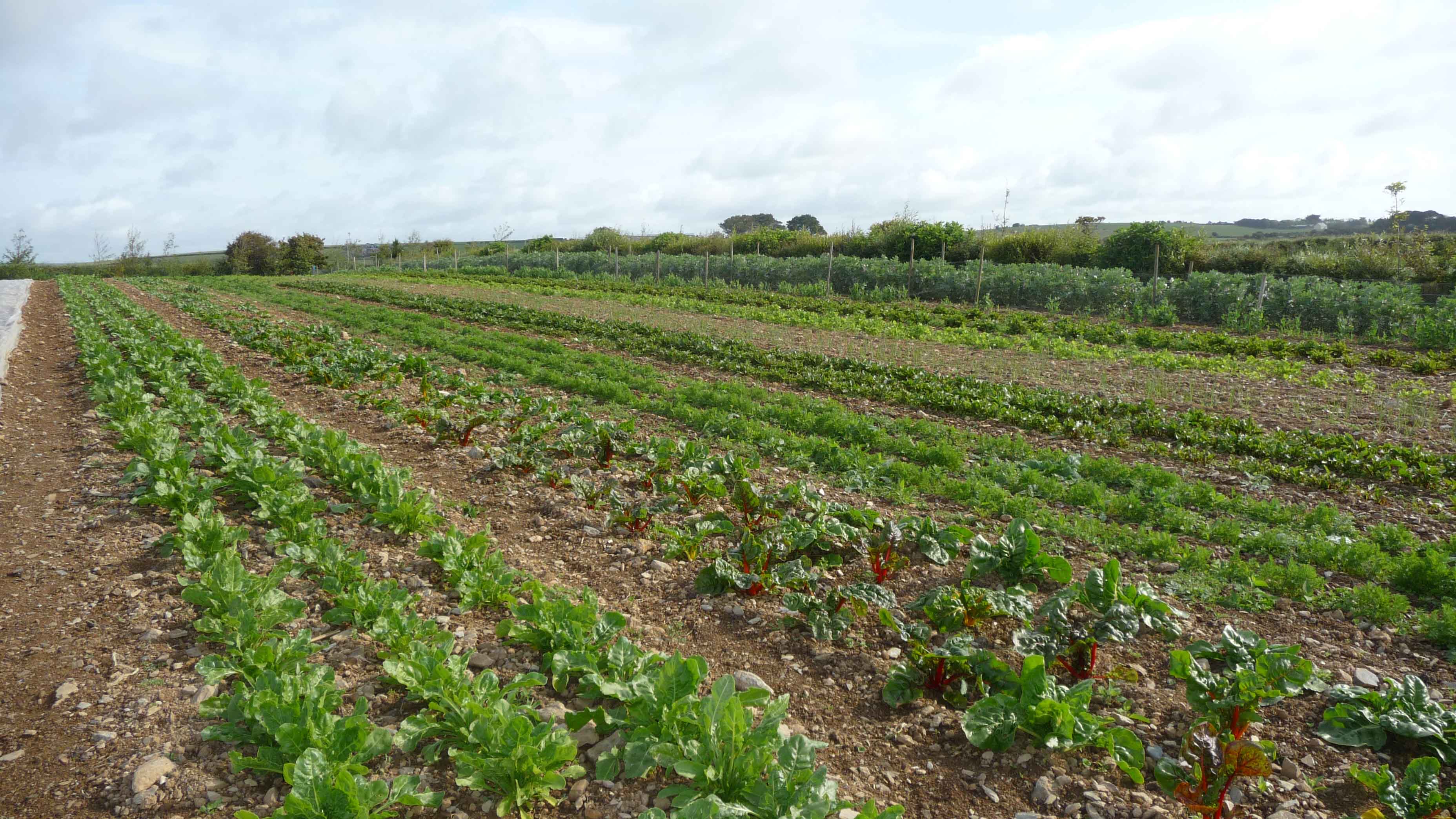 We also grow a great range of herbs, both commercially and for use in the guesthouse. These include, basil, coriander, fennel, marjoram, mint, rosemary, sage, tarragon and thyme.